"Part of the value of a Green Amendment is not just its legal strength in support of advocacy and legal challenges when necessary, but it is also the moral and logical sense it makes – clean water and air, a stable climate, and a healthy environment as rights for all. This basic truth about environmental rights is inspiring and engaging people of all colors, ages, ethnicities, political beliefs backgrounds, and geographies. We all know what a clean, healthy and safe environment means to our healthy lives."

– Maya K. van Rossum, Founder of Green Amendments for the Generations and author of The Green Amendment: Securing Our Rights to A Healthy Environment
---
Spotlight: New Jersey Green Amendment and the NJ Student Sustainability Coalition
Featuring Insights from Margaret Berei and Aarush Rompally
The NJ Student Sustainability Coalition (NJSSC) is a youth-run network of college and high school students from across New Jersey that share experience, resources, and expertise in order to build student power across the state and push forward sustainability initiatives that benefit all New Jersey residents. With their three primary strategies of political action, resource building and programming, NJSSC has made a huge impact in NJ and is a large contributor to the Green Amendment strides made in the state. NJSSC members have organized NJ Green Amendment events, webinars, and held multiple meetings with legislative leaders to urge their support. These youth activists have conducted a Green Amendment Press Conference; lobbied over 16 legislators; have conducted 7 legislator meetings since January 2022;, orchestrated Green Amendment training webinars and phone banking events;, produced their own Green Amendment petition, pre-written letters, letter-writing guide; , and host the Green Amendment Podcast.
With 18 cosponsors in the Senate and 35 in the House, New Jersey is entering its third year of fighting for a NJ Green Amendment with strong and growing support and advocacy efforts. The NJ Social Action Toolkit is up and active for your use to spread awareness and gather support for the New Jersey Green Amendment! Additionally, to get involved with NJ Green Amendment advocacy, visit the NJ Act Now page, sign the NJ petition, sign NJ Sector Letters, follow the NJSSC's Green Amendment Podcast and utilize the upcoming NJ Social Action Toolkit.

Margaret Berei, NJSSC Green Amendments Co-Coordinator, HS Class of 2023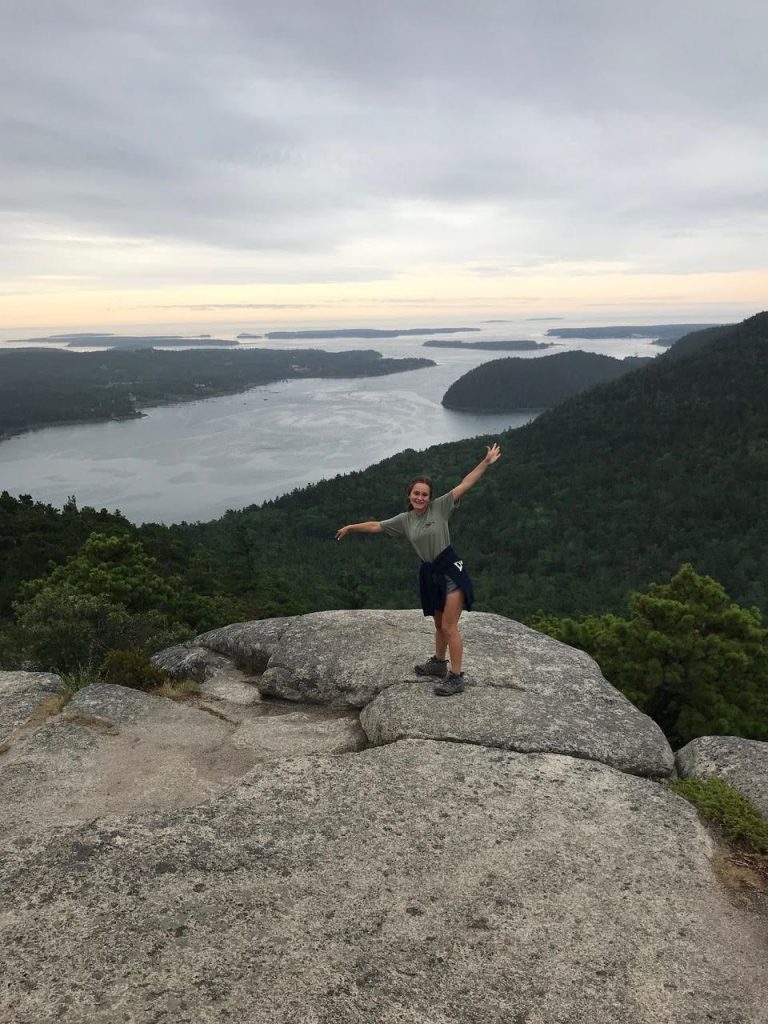 I am a concerned high-school student, and I support the Green Amendment movement. Let me tell you why: as a young person, my future is filled with vast uncertainties. The uncertainty of the temperature of my planet. The uncertainty of natural disasters devastating my community. As a New Jersey resident, my family has seen our power outages increase over the past decade as hurricanes and other storms become more frequent and impactful. However, with a Green Amendment, my future will have some certainty. I am certain that my basic environmental rights to a stable climate will be considered in government decision-making. While a Green Amendment would not solve all of our environmental issues, it would provide us all with protection and some peace of mind. Without a Green Amendment, that is something I fear I will never have.
​​​​​​ ​​​​​​
Aarush Rompally, NJSSC Youth Activist, HS Class of 2023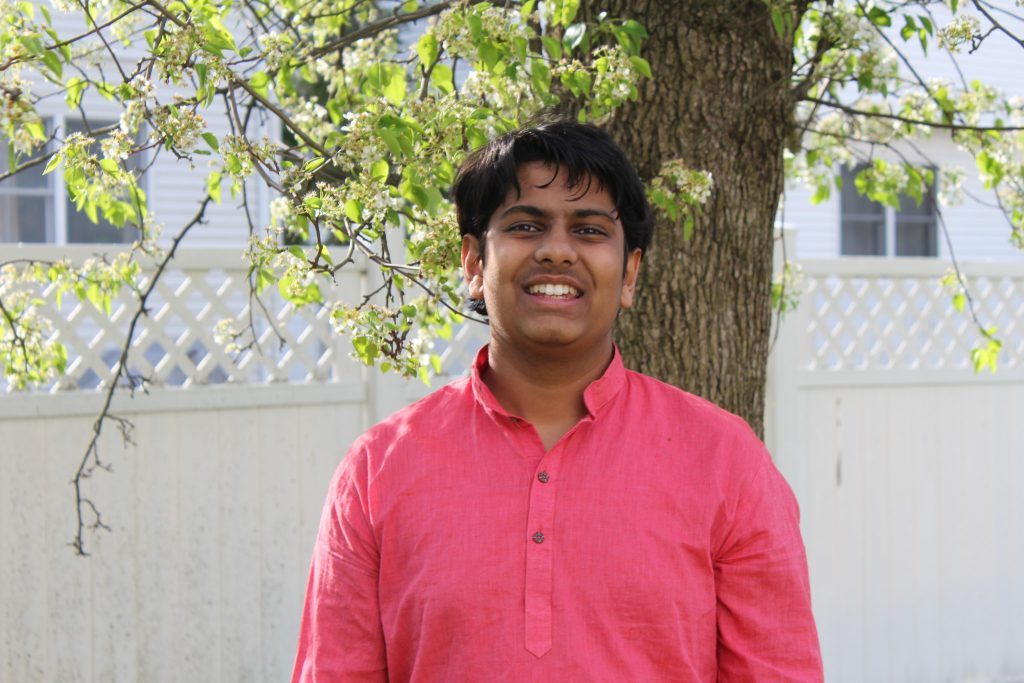 I am a youth activist, and I support the Green Amendment movement. No one should have to go through each day worrying about whether the planet, something that has endured for billions of years before us, will continue to support our lives, yet that is a reality that too many people have become familiar with. It's time for us to step up and do something for the planet that has given so much to us. The Green Amendment gives the ordinary person the tools to create environmental change for the better, especially for marginalized communities that have had little say in the past as their well-being was repeatedly sacrificed by big business. Everyone should be entitled to such basic rights as clean air, clean water, and a healthy environment. Will you support our mission to ensure that everyone has a voice?
---
News from Across the Green Amendment Movement
Reflections from the New Mexico Legislative Session (1/18 – 2/18)
GAFTG's Session Highlights:
3 Hearings
26 Legislative Sponsors
52supporting organizations
Secured distribution of over 2,000 bilingual door hangers
Participated in the Environment Day at the Roundhouse as well as the Walking 4 Our Climate event which helped launch the session
We made powerful progress during New Mexico's 2022 thirty day legislative session. While the amendment was ultimately tabled, which rendered it unable to make it through the entire legislative process this year, the number of legislative supporters, organizational supporters and grassroots supporters swelled as the session progressed. Green Amendments Founder, Maya van Rossum, was a lead speaker at the Walking 4 the Climate Rally held on MLK Day, which helped launch the legislative session, and we took center stage at the Environment Day at the Roundhouse to help close things out. Weekly trainings, Q&A sessions, dissemination of information sheets, and over 2,000 door hangers helped inform the conversation around advancing the Amendment. Legislative champions Representative Joanne Ferrarry and Senator Antoinette Sedillo Lopez led the effort at the legislative level and were met with great support from colleagues. The 30 day session is short and there is a lot to be accomplished. We knew it would be a high hurdle going into the session. We are pleased with our progress and our legislative champions and supporters have already voiced their enthusiastic support to try again in 2023 when the session will be 60 days long and we will be starting from this higher foundation of support built in recent weeks and months. ​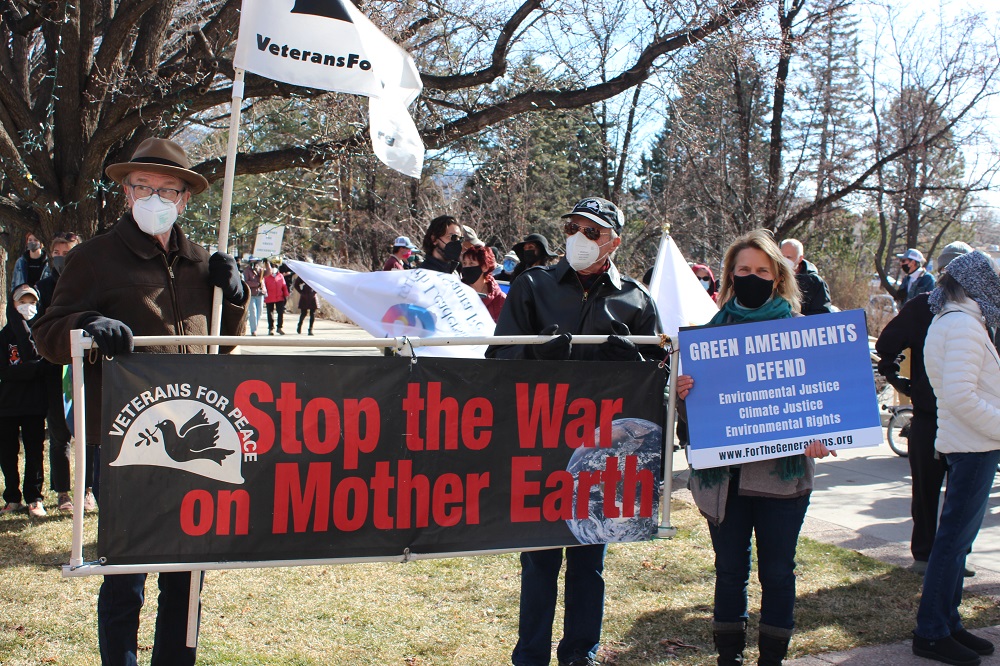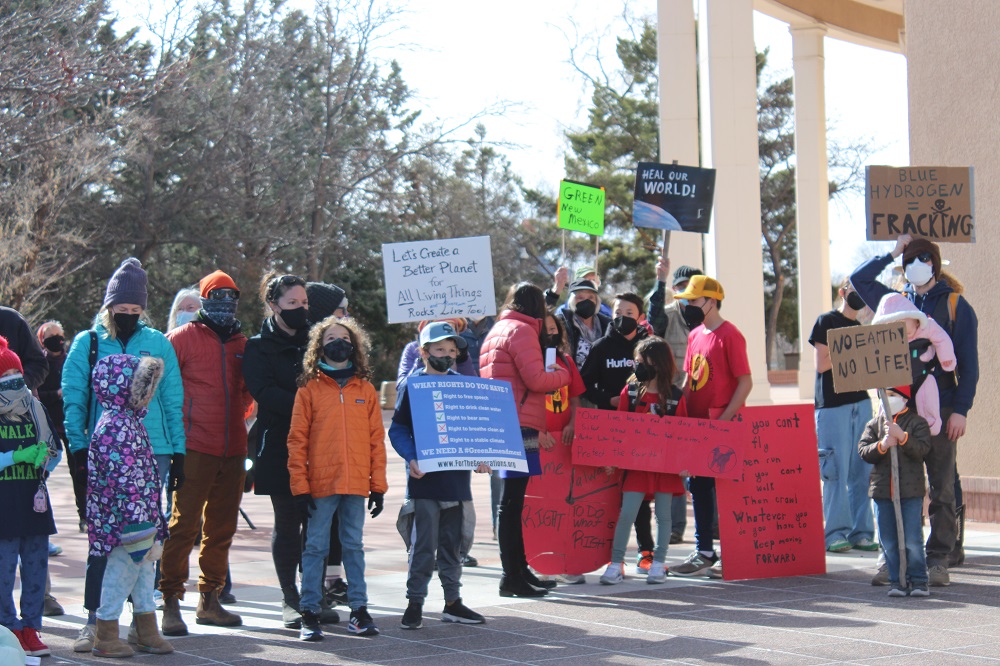 Hawaii Green Amendment Proceeding Through the House and the Senate
The Hawaii Green Amendment is moving full steam ahead! On Wednesday, Feb. 8, 2022 the Hawaii House Committees on Energy and Environmental Protection and Water and Land voted to advance the Hawaii Green Amendment (HB 1803) with 7 yes votes and 1 excused. The Green Amendment Senate bill (SB 2962) then moved to a Senate hearing in front of the Agriculture and Environment Committee on February 11th, where the proposal passed unanimously with amendments that were well supported by our legislative champions and grassroots partners. Watch the recorded Senate hearing here. Looking onward into the remaining 11 weeks of Hawaii's Legislative Session, SB2962 will secure a second reading and vote of the Judiciary/Ways and Means Committee.
Hawaii's environmental justice and activism climate is erupting right now, especially in the aftermath of a U.S. Navy fuel tank spill off of Hawaii's coast, leaving more than 90,000 Hawaiians without clean drinking water. Many are looking to how a Hawaii Green Amendment could have helped to either avert, or secure, a better response to this dangerous and damaging situation.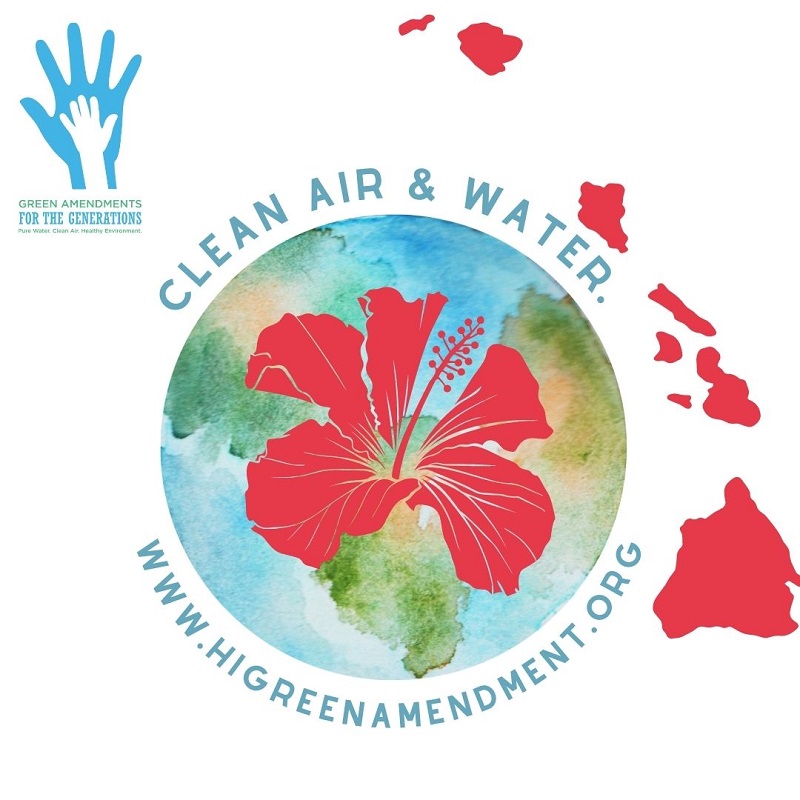 The Senate bill is sponsored by Sens. Gabbard, Acasio and Misalucha. The House bill is sponsored by Reps. Perruso, Eli, Ichiyama, Ilagan, Kapela, Lopresti, Lowen, Marten, Tarnas and Wildberger. To stay updated on pending hearings and calls for written comment and testimony, visit our Hawaii Green Amendment Act Now page. Please sign our petition and sign your organization on in support of the right to clean air and water, and a healthful environment in Hawaii!

Maine Pine Tree Amendment House Vote Countdown
The clock is ticking! One more month until the House votes on the Pine Tree Amendment (LD 489). The Pine Tree Amendment has been selected as one of seven priority bills by the Environmental Priorities Coalition, a group of nearly 30 environmental, public health and conservation groups in Maine. Hurry to sign your PTA District Letter so that the PTA Steering Committee can have as many signatures as possible to present to the Maine Legislature on Wednesday, Feb. 23rd! Signing any of our Sector Letters also provides a better chance of having the PTA passed by two thirds of the legislature. Visit www.pinetreeamendment.org to learn where the PTA currently stands and how you can get involved!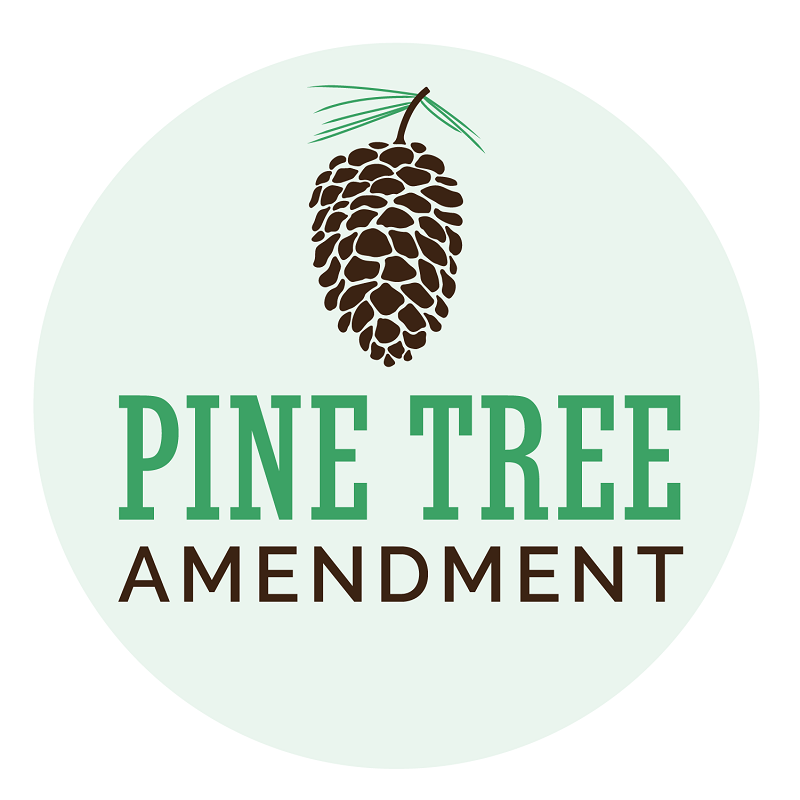 One of the most inspiring aspects of our advocacy in Maine has come from youth engagement and dedication. For example, Maine Youth for Climate Justice (MYCJ) collaborated with the PTA Steering Committee to host a Pine Tree Amendment LTE Writing Party on February 10th. Courtesy of the MYCJ Communications Team, the Writing Party educated Maine youth about the Pine Tree Amendment, tools and skills for writing a Letter to Editor, and guidance for submitting LTEs to local newspapers. We also work with the Maine Environmental Association Changemakers, a youth-led intergenerational network that connects young Mainers (ages 15-30) from diverse backgrounds who are passionate about the environment with peer and professional mentors. Sixteen Changemakers participated in a Green Amendment presentation, given by the PTA steering committee, and signed onto the PTA Youth Sector letter!
The Delaware Table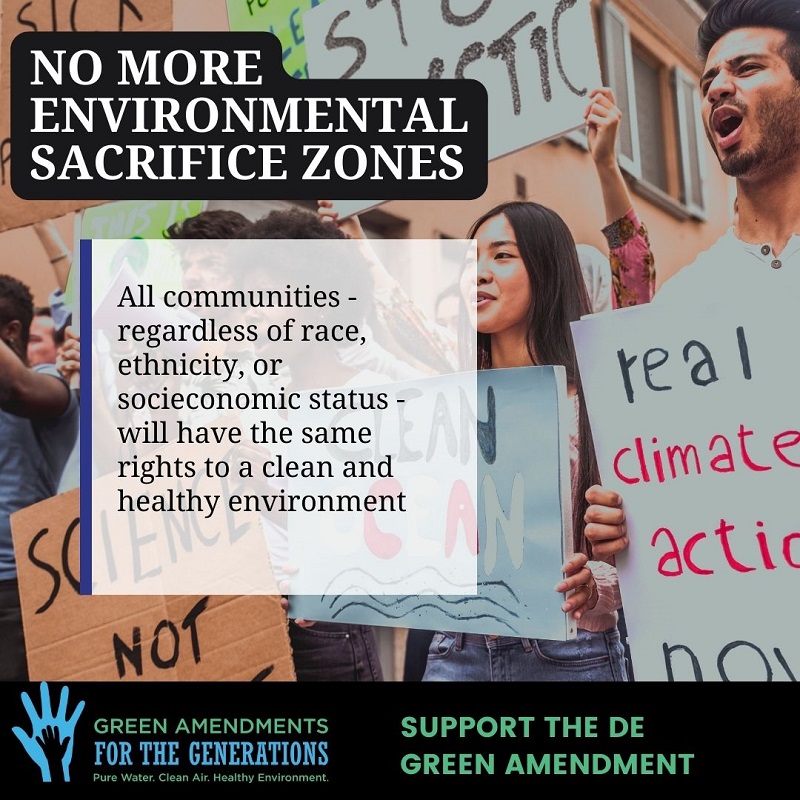 The Delaware Table is a coalition of activists, organizations, and overall supporters who are passionate about bringing a Delaware Green Amendment to the first state. In January, we hosted a Green Amendment messaging event and a follow-up question-fielding event where distinguished volunteers were trained in how to explain the DE Green Amendment, how to field questions and opposing arguments to the Amendment, and gained insights on how to be a successful DE Green Amendment advocate from Maya van Rossum. Moving forward, the Delaware Table will be implementing DE Green Amendment panels across the state. These panels will be designed to allow trained messengers to engage with and educate the public about the concept and benefits of a DE Green Amendment, gathering support statewide. Some of our core supporting organizations in the Delaware Table include Socially Responsible Agriculture Project, OK Delaware, and Namati. Sign our DE Green Amendment Individual Petition or sign onto our Organization Sign-On Letter as a supporter!
Washington Green Amendment Organizing
GAFTG has officially partnered with 350 WA and its Civic Action Team (CAT) to mobilize volunteers on the Washington Green Amendment and support advocacy efforts. On January 7th, the Washington Green Amendment (HJR 4209) was prefiled for introduction to the Washington legislature. Since then, the WA Green Amendment has had two public hearings before the House Committee on Environment and Energy. The Washington Green Amendment remains in the House awaits its next hearing. You can sign up to receive notifications about the Washington Green Amendment's progression here and check our Act Now page for action alerts regarding the next opportunities to submit written comment and/or to testify live at hearings. If you are a Washington resident and are interested in joining our Washington Green Amendment Organizing Team, please contact dakipnis@gmail.com for more information.
Happenings in the 3rd Green Amendment State: New York
​​​​The Green Amendment is pulling attention in the state of New York after successfully being passed in November 2021. To continue the momentum from November, GAFTG participated in a virtual panel titled, "The Green Amendment: How Will It Change NY's Environmental Future". Additionally, GAFTG Founder, Maya van Rossum, was invited by the Environmental and Energy Law Section of the NYSBA to be a speaker at the 2022 NYSBA Local and State Government Annual Meeting. On par with GAFTG's emphasis on environmental justice, Maya's presentation contributed to educating people about the "Impact of the Green Amendment on Local Policies and Environmental Justice Communities" program. On the ground, NY is seeing activity involving the newly passed Green Amendment where folks are considering how best to use it in their advocacy, and if necessary, legal actions.​​​​​​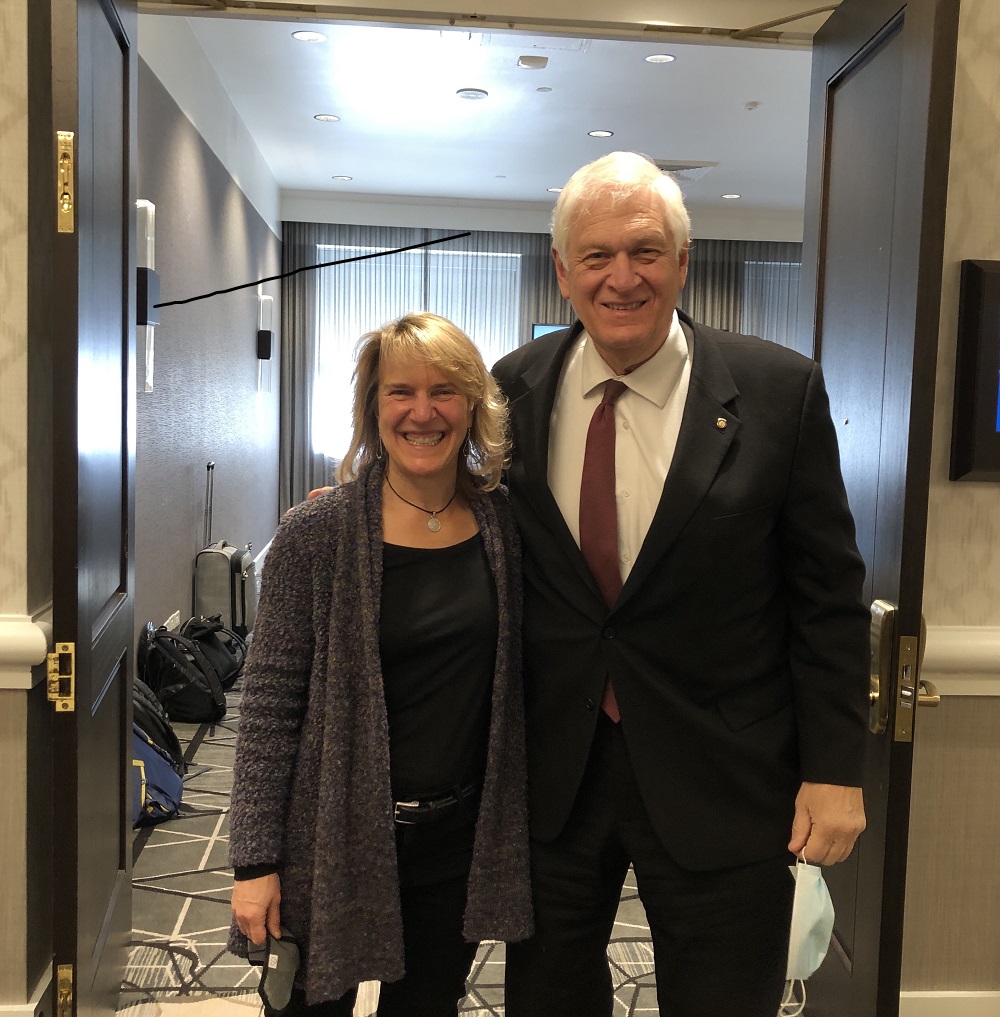 ---
Interested in being featured on our social media outlets? The Green Amendment movement gets its power and strength from the people across this nation. We want to share the stories of people who are passionate about the essence of a Green Amendment and what its passing would mean for them in their state. Perhaps, as a young person, you believe your environment should be protected for you to enjoy as you grow older, maybe you are a doctor who knows the benefits of a healthy environment on your patients, or perhaps you are a grandparent who wants your grandchildren to inherit a healthy planet. There are so many reasons and stories behind our movement and we want to share yours!

This is a place for all of those who support the Green Amendment movement to submit a photo and a description of why they favor the Green Amendment. Click here to submit your story!
---
Donate to support our efforts in your state
&
Follow The Green Genes Podcast hosted by Maya and Anneke van Rossum, the dynamic mother daughter duo, to stay updated on the Green Amendment Movement on the go!
---
Upcoming Events
​​​​Maryland Green Amendment (SB783) Senate Hearing on March 9th, 2022 @ 1PM (EST)
Tune into the Senate Judiciary Proceedings hearing to support Maryland residents' right to a healthful and sustainable environment. Senator Will Smith and the other 15 cosponsors of SB783 in the Senate. The proposed amendment has been assigned to both Judicial Proceedings and the Education, Health, and Environmental Affairs in the Senate. Check in with the Maryland Act Now page to stay updated on opportunities to submit written testimony and request to testify for the 3/9 hearing and other upcoming ones.
Save the date for Green Amendment Day 2022 (Wednesday, July 13th)
Last year, all attendees benefited with an enriched perspective and deeper understanding of Green Amendments and their potential for contributing to the end of environmental racism and rise of environmental justice through constitutional empowerment. Stay tuned to receive the 2022 programming for Green Amendment Day this summer!
Follow us on Facebook to stay updated on events across the nation!
---
Green Amendment Headlines ​​
Tabling of Green Amendment Angers Supporters / The Paper (New Mexico)
Editorial: Righting A Wrong | Times Union (New York)
Environmentalists Call on Legislators to Sign 'Green Resolutions' | Coastal Point (Delaware)
New Mexico…Time Is Short | Inside Climate News
Support Grows for the Pine Tree Amendment | Central Maine
Pine Tree Amendment Would Help Both Businesses and the Environment | Portland Press Herald (Maine)
New Mexico State Legislators on the Importance of Green Amendments | NCEL
---
Shop Sustainably with the Green Amendment Collection!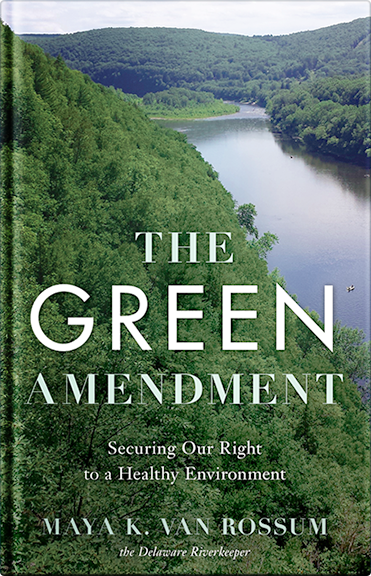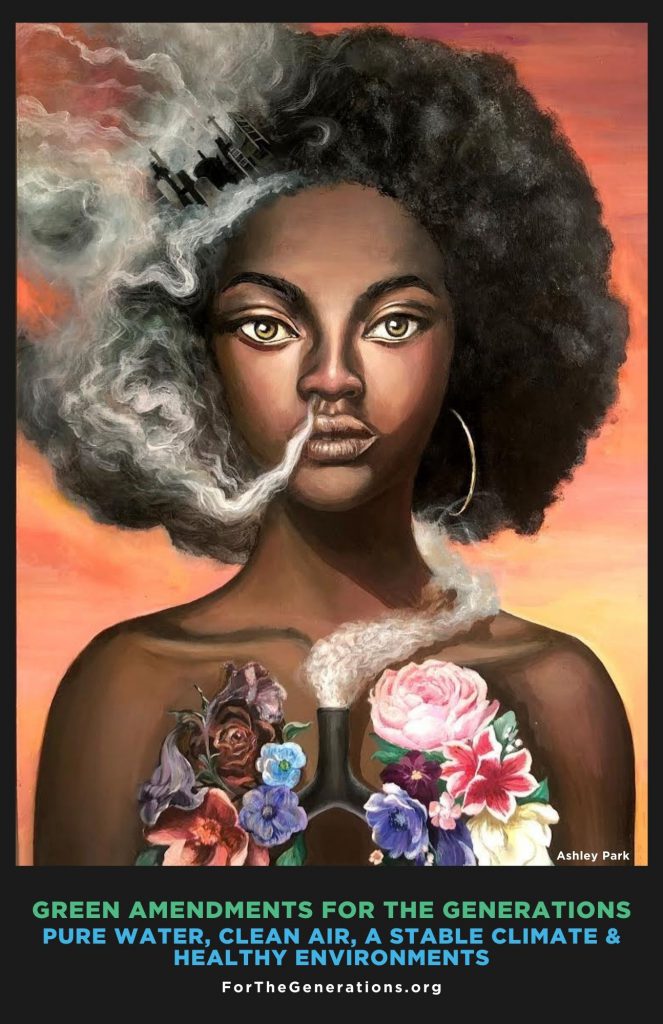 Ashley Park's GAFTG "I Can't Breathe" Poster Save $15!! Green Amendments For The Generations is partnering with a local NJ youth artist, Ashley Park, to offer 11″ by 17″ prints of her painting, "I Can't Breathe." All proceeds will raise money for The Green Amendment Movement. Ashley Park is a student at Bergen County Technical High School and a youth representative of the NJ Green Amendment Steering Committee. Ashley is also on the leadership team of NJ Student Sustainability Coalition.