What is a Green Amendment?
Green Amendments are self executing provisions added to the bill of rights section of a constitution that recognize and protect the rights of all people. regardless of race, ethnicity, religion or income, including future generations, to pure water, clean air, a stable climate, and healthy environments.
---
What's Happening in Oregon?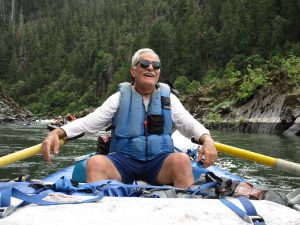 January 2021, Senator Jeff Golden submitted a pre-session proposal for an Oregon Green Amendment – SJR5.
The proposal came forth after several talks in Oregon, including events hosted by Lewis and Clark Law School. In addition Founder Maya van Rossum spoke at the National Caucus of Environmental Legislators conference August 2019 and again in the Spring of 2020 via Zoom; the result was strong interest from Oregon Legislators including our champion Senator Golden.
Shortly thereafter the fires hit Oregon and given the limitation on the number of bills any legislator could champion during a session the Senator determined that the amendment needed to be put on hold for a period until the time was strategically right.
We look forward to working with interested grassroots organizations, civic leaders, legislators, and residents when the time is right.  If you feel the time is right and want to help take a leadership role in its advancement, please do get in touch.